Can a CPA be a financial advisor? The answer to this question, YES or NO, depends on your perspective.
Are you already a CPA licensed professional looking to offer additional financial advisory services to your clients? Are you a client, looking for financial advice to help you achieve your financial goals and manage your financial matters? Or do you seek investment advice to improve your financial life for the long term?
Let's explains the key differences between the services offered by a CPA versus the array of financial services offered by Financial Advisers.
CPA explained
CPA stands for Chartered Public Accountant.
It is a university degree equivalent certification in tax planning services for individuals, small business and corporate clients.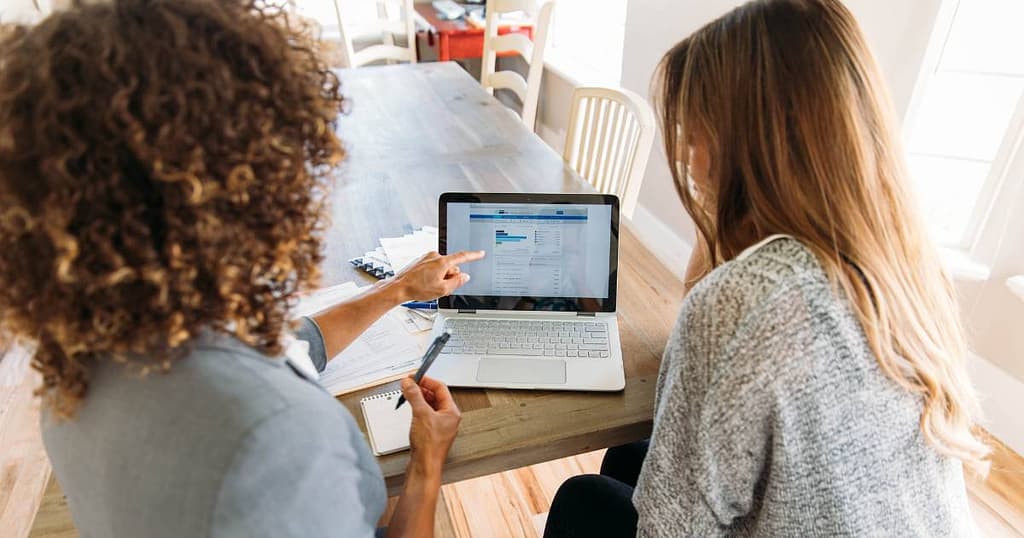 Tax planning includes tax strategies and tax advice, where the amount of tax expense to be paid is minimised so as to increase profits or savings. It goes beyond traditional accounting services such as preparing tax returns, financial statements and financial forecasting.
😎 Personally and to give you an example of the value provided by a CPA, I recently sought advice just prior to the purchase and sale of 2 new investment properties, and to help me setup an property investment company in order to maximise my tax savings or profits. This 1 hour meeting which cost me £350 saved me over £4000 in tax payments, with more to come in the next financial year.
The term CPA is also used to refer to the specialist tax professionals who hold a CPA qualification.
CPA jobs
CPAs can have highly rewarding career path. Some of the most well known job roles held by CPAs include:
Tax Accountant
Financial Consultant
Controller
Auditor
Senior Manager of Finance
Chief Financial Officer (CFO)
🤓 When you get to the CFO level, then you're probably involved in much more than tax strategies for a company. Instead you could be managing a large team of financial professionals in your organization including qualified CPAs as well as other consultants. You could be responsible for the budgetting and release for funds that are meant to seek major transformation projects in the company. I'm describing this from the perspective of a chief business architect for one of my old boss at Barclayswealth, back in 2011.
Major accounting firms like PWC and Deloitte are CPA firms offering CPA services through their teams of CPA qualified professionals. A qualified CPA can also run their own business or small business. Whether they work for big or small firms, it is difficult to get time with a CPA during the tax season.
Becoming CPA Qualified
You can study to become a CPA without in the USA and in many countries around the world from Australia to Singapore and the UK. Passing your CPA exam is equivalent to holding at least a bachelor's degree, but less than a master's degree. A CPA qualification is often internationally recognised, though you may need to pass additional exams to reflect that you understand the local tax laws or the tax code for a specific country in order to practice in its jurisdiction.
Are CPAs financial advisors?
Can a CPA be a Financial Advisor?
A CPA is a type of financial advisor who offers tax advice. However, to be clear, a CPA license does not give someone the right nor skill to offer financial planning strategies. A CPA is not the same as a CFP, which stands for Certified Financial Planner*.
*Interestingly, a CFA certification is not equivalent to at least a bachelor's degree like the CPA qualification. It is an additional professional certification, that can be held by anyone, even if they don't have a university degree.
Unfortunately, CPAs aren't qualified in particular areas of financial management such as retirement planning, insurance planning, estate planning or wealth management. Most CPAs do no get involved in the sale of specific financial products, or trade and transact on behalf of their clients, like a Wealth Manager or Investment Adviser.
A CPA's strength is in the detail and in the numbers. This the key difference with the skill required to be a financial planner. Financial Planner takes a broader or more holistic view of a client's specific needs and financial situation.
CPAs often work together with other financial professionals including other types of financial advisors to review clients' tax situations as part of their overall financial situations.
They can help to identify the tax implications of a client's investment plan or investment portfolio. These must first be constructed by an investment advisor.
A CPA can also be called upon to offer tax-saving strategies to support a client's retirement plans or estate planning.
Overall, having good solid tax strategies are an important component of an overall holistic financial plan.
Different Types of Financial Advisors
When it comes to your personal finance or even corporate finance, there are certainly many financial situations to manage, and many more different financial needs to support in order to create financial success.
The financial services industry includes many different financial products and services to meet different client's needs. This includes financial advice and investment advice. The right advice for one client isn't the same for another with a specific situation.
Financial management for any one client, can comprise a combination of different financial services, from financial planning to investment advisory services, to add-ons like legal advice, retirement planning, estate planning, insurance advice and tax planning.
🤑 As an ex-banker with over 20+ years experience working for so many different types of banks and finance firms as a strategist, I have learned many more ways to make money and invest, through leverage, than most people for sure. It does take money to make money though. So, this is why investing can get complex when client's needs get more complex.
In this Ultimate Guide to hire a Financial Advisor: Asset Management vs Wealth Management vs Financial Planning, I explain in much more detail how you can access these different financial advisors to help you increase your wealth through investing.
Which financial advisor do I need?
What type of financial advisor you require personally? Well, that really depends the complexity of your financial needs or financial situation.
At the most basic level, everyone who is working including a business owner, will need to submit their tax returns. So, they may have an accountant and a CPA, especially if their tax situation is more complex.
Do you have rental properties, or other investments including mutual funds with multiple sources of incomes?
Have you been made redundant, recently?
Have you recently received an inheritance?
These are triggers to consider further support from a qualified CPA as you may need tax advice. So can a CPA be a financial advisor? Yes, if they are providing tax advice, then technically this is financial advice.
Of course, most people want much more than tax advice when it comes to their finances. Tax advice isn't the same as investment advice.
Well, the good news is that most accountants and CPAs will refer you to third-party firms or professionals if they can't service your specific needs as they get more complex beyond your tax situation.
Do I need financial planning to growing my investments?
If you want an investment strategy to start saving for your retirement or to grow your overall wealth so you have financial independence or financial freedom, then the next step is to seek financial advice from a certified financial planner (CFP).
When creating a basic financial plan for you, financial planners will begin by assessing your financial goals, your current cash flows, including income and expenses, as well as your risk tolerance, in order to help you setup a savings and investment strategy as well as clearing your debts.
Your financial goals actually drive your overall financial strategy. They will determine the specific financial decisions you need to make and the financial actions or activities you need to take.
Financial Goals go into the why, what, how, where, when and with whom, you save, invest, retire etc… This is how you financial needs and situation gets more complex. A good financial planner will help you to develop S.M.A.R.T. Financial Goals that you can implement.
If you have more money to invest as your wealth grows, then you may consider an investment advisor or asset manager or even a wealth manager for those with over 1 million dollars. There are minimum investment thresholds to access more advance financial advisory services, if only because the fees are higher. These advance financial services include financial planning and your S.M.A.R.T goals as an input.
With more advanced services, you may even handover decision making to your investment advisor or portfolio manager from your wealth management firm, who can trade and transact specific investments on your behalf at their discretion subject to your risk profile and suitability assessment.
Check out this Youtube video to learn How to set S.M.A.R.T. Financial Goals, with my personal example on How to be Mortgage Free in the next 12 months 👇
Is financial literacy important?
If you have a high level of financial literacy, then you can can conduct your own personal financial planning. You can create your own financial plan. You can even develop a deeper financial game plan with specific investment strategies. This is similar to how you can do your own taxes and self-assess before you submit them to the tax authorities.
Having your own financial plan or game plan and especially at a young age can make a huge difference to your overall financial wellbeing. It gets you started on the journey to building wealth for financial independence. The younger or sooner you start, the more time you have to leverage the compound effect, to grow your money. It is never too late to get started with improving your finances and investing, even if you are older.
Can you study financial literacy or basic tax rules to conduct your own DIY financial plan and taxes? Of course you can. You certainly don't need a professional qualification like a CFP or CPA to develop your own financial plan or do you own taxes. You can even buy access to your own tax preparation software to support you public accounting and inventory accounting too, if you are running a small business.
Where to learn Financial Literacy?
Unfortunately, Financial Literacy isn't taught in schools. In fact, money has always been seen as a tabook subject. What a shame, as its a valuable life skill.
Even more unfortunate, is the sheer amount of poor random advice with unbelievable results found on some YouTube channels from overly flashy and super young supposed millionaires.
But equally, there are also many free and paid online courses, some on Youtube too, that will teach you valid financial literacy that can take you quite far on your money or wealth building journey.
The problem is how do you take this information when you don't have any experience to apply it to yourself to make the best decisions? Will your DIY path be riddled with mistakes from trial and error? Can you afford these mistakes or will they cost more than the fees required to hire a financial advisor?
Next Steps…
The upside of having financial literacy along with hiring a CPA and using a financial advisor too, is that a higher level of financial literacy can also support you to make an informed decision faster, as you use and apply the advice or recommendations from your financial advisor.
Having a financial game plan can reduce stress when you know you have a roadmap to financial freedom, even if it might take awhile. These are just some of the many benefits of financial literacy.
Either way… time is money… so don't wait. Start your building your financial literacy, and get going with a Financial Game Plan NOW.
Financial Life Planning Workbook
+ Money-Life-Happiness Audit
Grab the free advanced MoneyBrain action plan worksheets to help you start living with Financial Independence in the next 12 months.
You'll also receive monthly MoneyBrain emails with PRO tips + other exclusive offers to help you make your time and money work for you.
Your information is 100% secure and will never be shared with anyone.
You can unsubscribe (opt out) at any time.